Machine-driven
Human-enabled
---
Don't settle: relentless commitment to high performance cardiovascular care.
Targeted applications for each subspecialty, enabled by your data, and customized to your cardiovascular program.
We combine advanced technology, your expertise, and the collective intelligence of top-performing heart centers to enable success.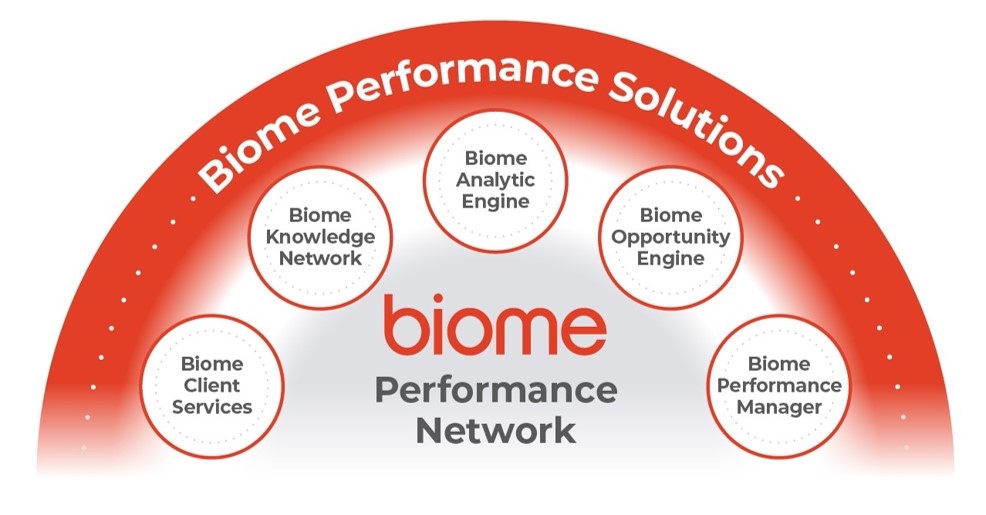 ---
Purpose-built applications for each cardiovascular program.
One size doesn't fit all. Our applications are modality-targeted and tap into a deep library of clinically relevant measures, precision benchmarks, root cause analytics, that lead and drive performance improvement goals.
Cardiac Surgery
Congenital Heart
Vascular Surgery
Stroke
Heart Failure
Electrophysiology
Interventional Cardiology
Structural Heart
Medical Cardiology
Transplant
Biome Analytic Engine
---
The Biome Analytic Engine harnesses the most cutting-edge library of performance metrics, risk categories, and benchmarks to produce insights that engage clinicians, identify opportunities, and promote continuous learning. Our analytic engine delivers precision insights, enabling teams to establish clinically relevant performance goals and unite around best-practice delivery.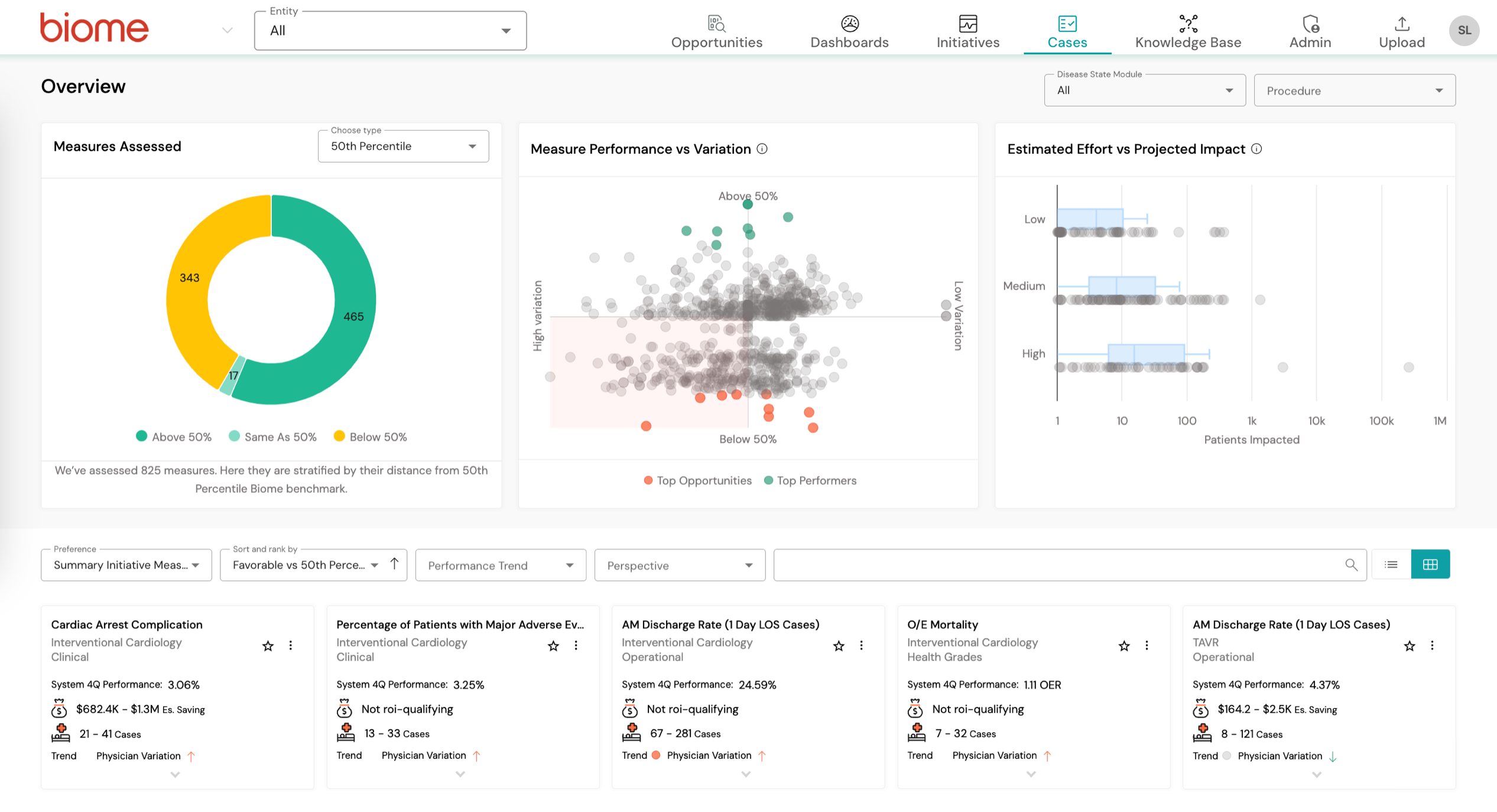 Biome Opportunity Engine
---
The Biome Opportunity Engine helps clients uncover and prioritize opportunities with the greatest impact on clinical outcomes and costs. Each opportunity across the service line is profiled and ranked based on patients impacted, cost savings, rankings, and clinical variation. This empowers clients to swiftly pinpoint high-value improvement opportunities and prioritize initiatives that have the most substantial positive effects on value of care.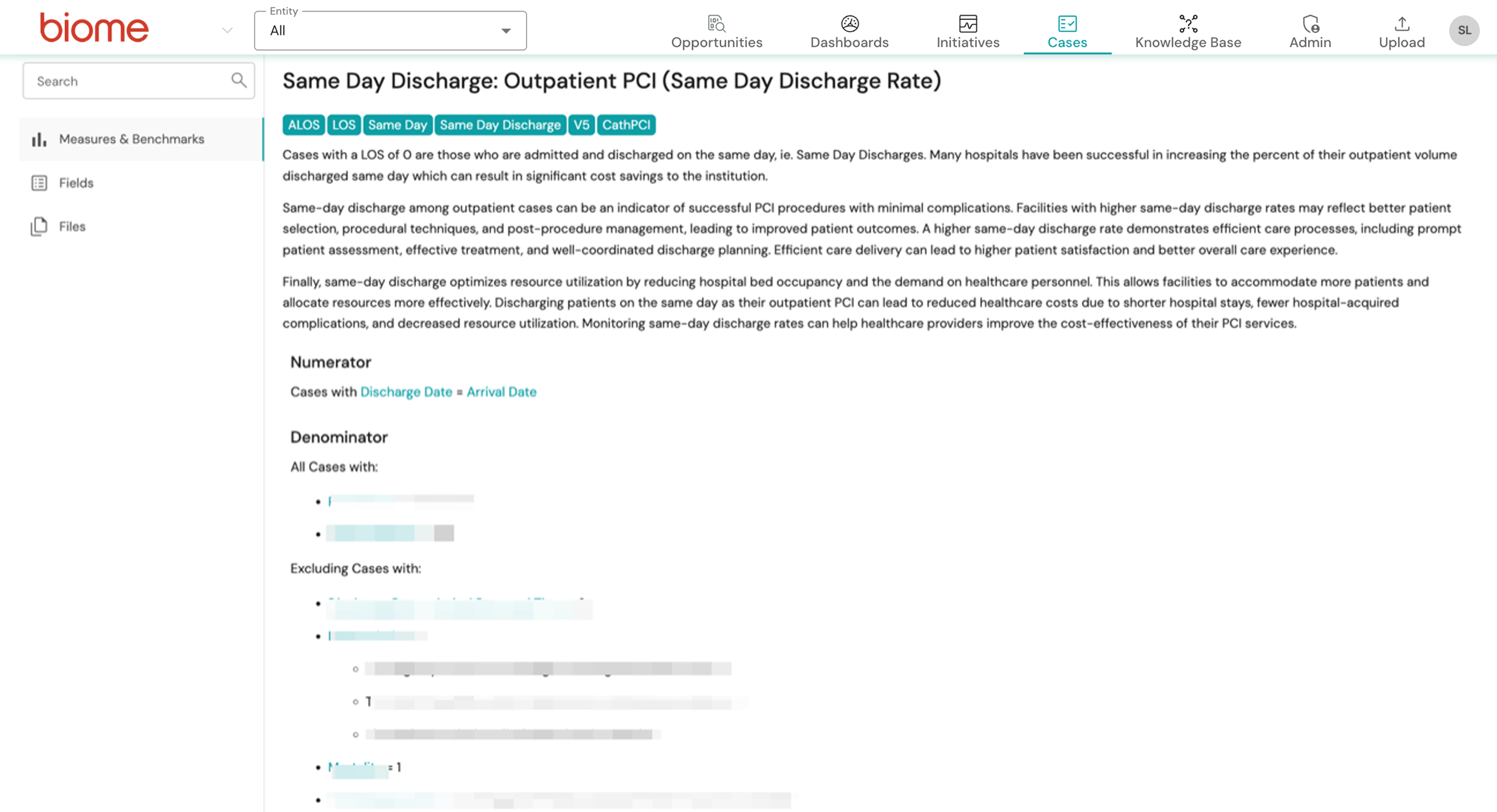 Biome Knowledge Network
---
The Biome Knowledge Network lets you leverage the best thinking and experience of our industry-leading clients. It is an advanced and expanding network of measures, cohorts, benchmarks, and best practice templates – developed by our community of physicians, care team advisors, and data scientists.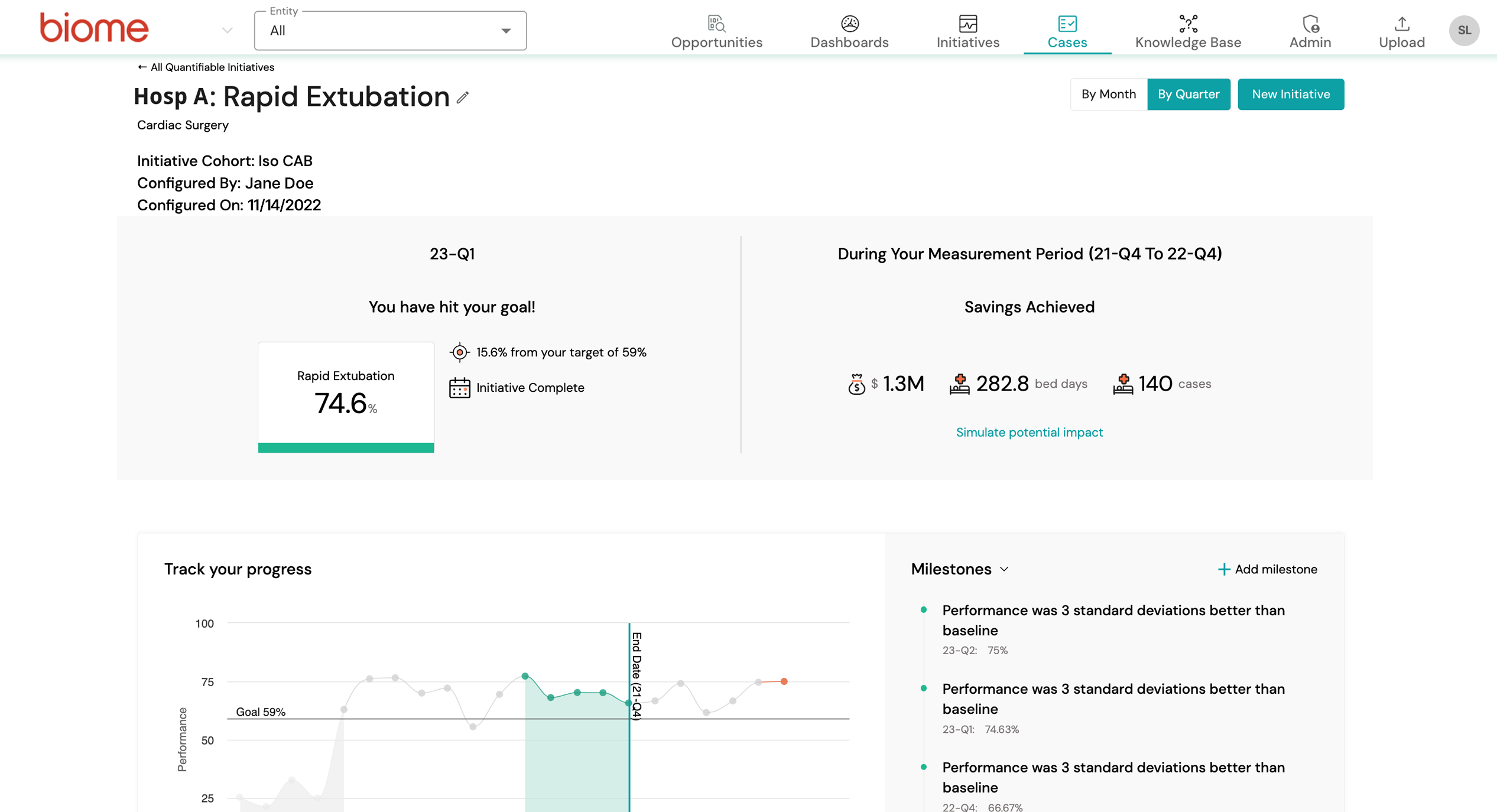 Biome Performance Manager
---
Your personalized balanced scorecard, the Biome Performance Manager empowers teams to navigate complexity, leverage the insights gained from our top-tier industry clients, expedite progress, efficiently oversee multiple initiatives at a reduced cost, and establish a foundation for best-practice delivery rooted in clinically supported evidence derived from their own data.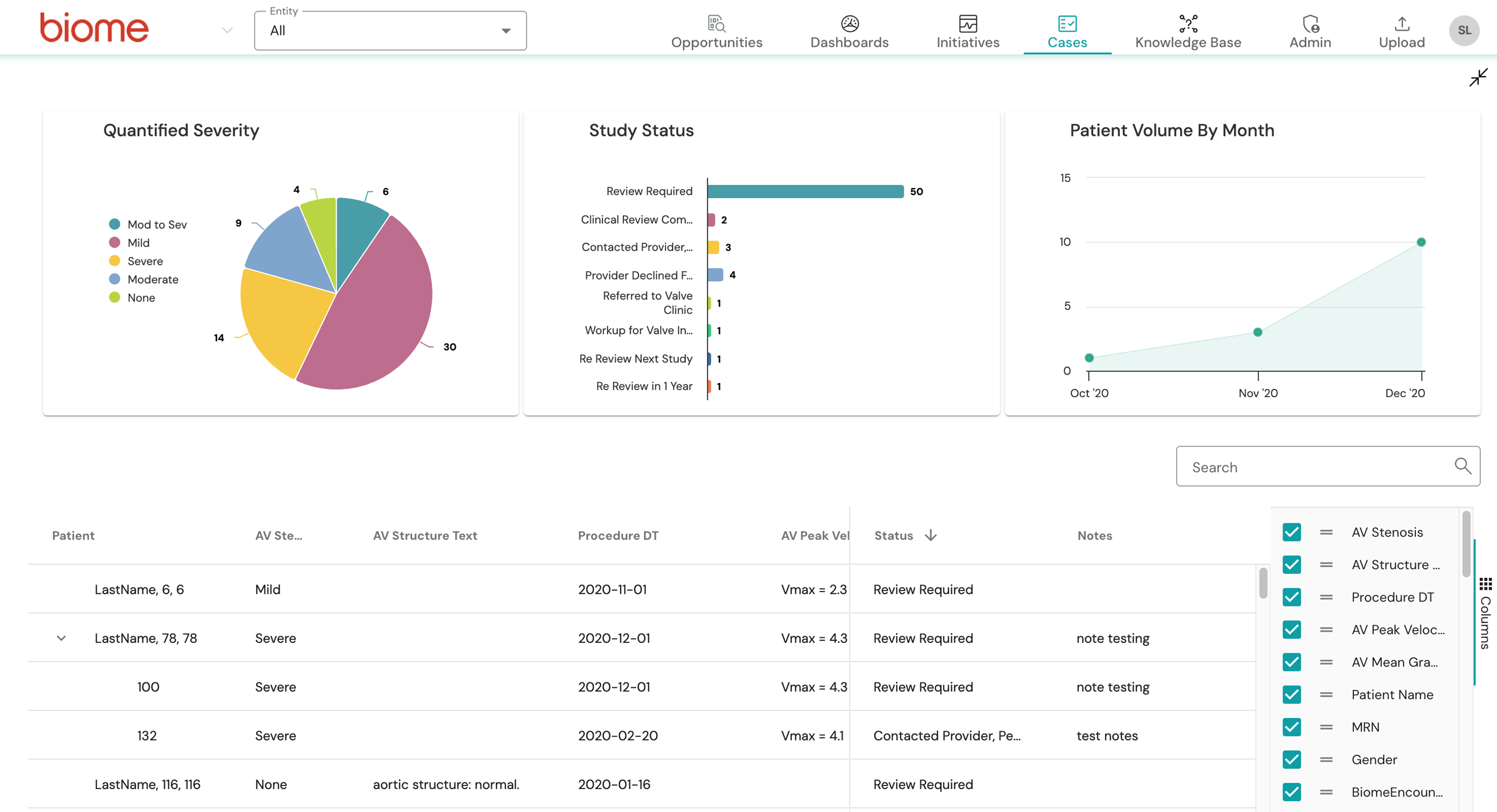 Biome Echo Surveillance Manager
---
The Biome Echo Surveillance Manager identifies underserved patients and ensures that they are treated at the right time and for the lowest cost. Leveraging advanced natural language processing (NLP) and a sophisticated rules engine, the surveillance manager identifies, prioritizes, and helps clients optimize the treatment needed for patients with diverse valvular diseases, including moderate to severe AS, MR, and TR.
Clients identify underserved patients, drive more volume, and ensure that patients are treated at the lowest cost using guideline-directed therapies.
Biome Performance Improvement Team
---
Empowering healthcare teams through performance improvement, our specialists possess extensive knowledge of cardiovascular care and the essential elements required to optimize your team's operational efficiency, financial stability, and clinical excellence.
Consider us your catalyst for performance enhancement. We meet you at your current stage, tailor our unique methodology to your objectives, and integrate your data with our insights, along with the wisdom gained from our top-tier clients.
With an unwavering commitment to enhancing healthcare quality, we guarantee tangible results, spanning improved patient outcomes, streamlined operations, strengthened financial performance, and resilience. Request a demo
Achieve superior cardiovascular performance with the Biome Performance Network
Explore the Biome Performance Network by requesting a demo and discover how Biome is partnering with leading cardiovascular programs to transform value-based care delivery.